Warranty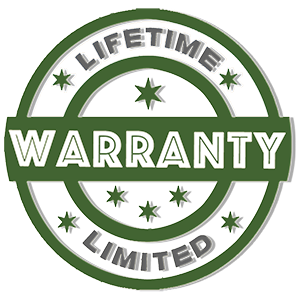 What is Covered:  All logs and log siding manufactured by eLoghomes ("Product"), when used in conjunction with a structure complying with applicable residential construction codes in effect at the time of installation, are warranted to the original purchaser to be free from defects in manufacturing and workmanship for the lifetime of the original purchaser. No eLoghomes employee or representative is authorized to make any warranties except as herein provided.
This Limited Warranty does not apply to products that are not manufactured by eLoghomes ("Third-Party Products").  Certain Third-Party Products may be warranted by their manufacturer, and the purchaser should contact the manufacturer directly concerning any warranty claims.
What eLoghomes will do:  Under this Limited Warranty, eLoghomes will, in its sole discretion, repair or replace a Product deemed defective and not in compliance with this Limited Warranty.  This Limited Warranty does not cover the natural characteristic or tendency of some wood to check, warp shrink or twist.  eLoghomes shall not be liable for labor, installation or shipping costs related to repair or replacement of a defective Product, or damages resulting from improper handling or installation of a Product.
THIS LIMITED WARRANTY IS IN LIEU OF ALL OTHER WARRANTIES, EXPRESS OR IMPLIED.  ALL SUCH OTHER WARRANTIES ARE, TO THE EXTENT PERMITTED BY LAW, HEREBY DISCLAIMED.  THE REMEDIES SET FORTH IN THIS LIMITED WARRANTY ARE THE SOLE AND EXCLUSIVE REMEDIES AVAILABLE.  IN NO EVENT SHALL ELOGHOMES BE LIABLE FOR ANY INCIDENTAL OR CONSEQUENTIAL DAMAGES. 
Your Rights under State Law:  Some states do not allow exclusion or limitation of incidental or consequential damages; therefore, the above limitation may not apply to you.  This Limited Warranty gives you specific legal rights, and you may also have other rights which vary from state to state.
Other Conditions:  The Products must be seal treated with a recommended preservative within sixty (60) days of delivery and periodically thereafter as the preservative manufacturer recommends and/or as site conditions require; failure to do so shall void this Limited Warranty.  eLoghomes may require proof of such preservative treatment prior to accepting any Limited Warranty claim.
Making a Claim:  All requests for repair or replacement of Products covered under this Limited Warranty must be made in writing, detailing the exact nature and reason for such claim.  All claims under this Limited Warranty must be accompanied by the original purchase invoice showing the date of purchase and at least three (3) black and white photographs of the Products allegedly defective.  All claims under this Limited Warranty must be sent directly to eLoghomes, Attention:  Warranty, 7310 Tyler Run, Battleboro, NC 27809.