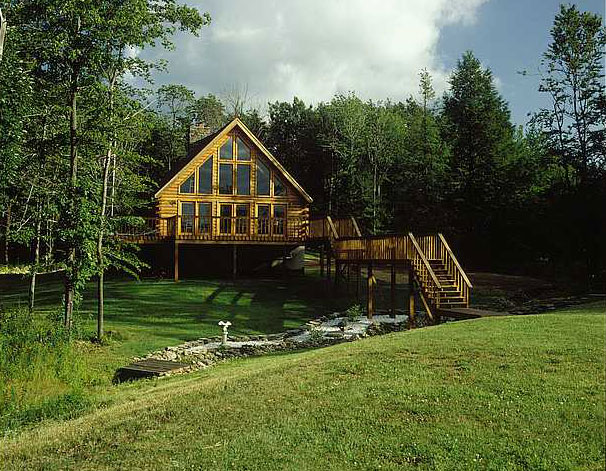 Why eLoghomes
eLoghomes is a leading designer and manufacturer of log home kits. We ship across the US, as well as internationally offering:
Over 200 customizable models – We have design choices from under 1000 square foot cabins to over 4000 square foot luxury homes.
Manufacturer direct materials – We buy our materials from leading manufacturers, not retailers. That allows us to offer you the most competitive pricing on our log home packages.
Eastern white pine – Our logs are the highest grade, have been carefully selected, and methodically dried to the optimum level. Eastern white pine is known for its long-lasting and stable characteristics, as well as its attractive, rustic appearance.
Construction service to install the log home kit – We will send our qualified construction team to your job site to install the shell of the home that you purchased from eLoghomes. Our team leaders and crews have been thoroughly trained to execute the work according to our requirements, and at the highest standards of craftsmanship.
Upgraded choices of doors and windows –Anderson is our main supplier for windows and upgraded doors.  We offer a wide range of sizes, shapes, and all types of windows from casement to double hung windows, and in multiple levels of energy efficiency.
Energy-efficient designs – We offer a wide range of models with industry-leading energy efficiency features.