Looking for a great holiday gift for someone who has a cabin? Whether it's your favorite uncle, a long-time friend, or a coworker, it's probably safe to say they're the outdoorsy type. After all, the single most common reason people build a log home is to get closer to nature.
We know you want to show up to this year's holiday party with a gift they'll remember. That's why we've curated a list of personalized cabin gifts and nature-inspired goodies that are perfect for the log home dweller in your life.
Keep scrolling for unique cabin gift ideas and log cabin must-haves.
Picnic Backpack
Forget about old-school wicker picnic baskets. Instead, get your friend a picnic backpack. These ultra-portable carry-alls are insulated, comfortable to wear, and compact.
Picnic backpacks come with everything you need for a picnic, including cutlery, plates, glasses, napkins, a bottle opener, a cutting board, and even a blanket.
Fireplace/Fire Pit Popcorn Popper
This is no ordinary popcorn maker. The extended handle makes it easy to make the perfect batch of buttery popcorn over a firepit or in the fireplace, and your gift recipient will love the antique design.
It's great for nights at the lake, backyard parties, or even just popping corn right in the living room! Throw in a bag of heirloom multicolored popcorn kernels for an extra-special gift.
The Hygge Game
Hygge (pronounced hoo-guh) is a Danish word that roughly translates to a feeling of coziness and contentment. It's a Scandinavian tradition borne out of long, cold winters that call for comfort and connection.
The Hygge Game is a story-sharing game with hundreds of thought-provoking questions to get conversations going. It's a great way to connect with your favorite people.
Log Tote
Chopping, hauling, and storing wood comes with the territory of owning a log cabin. You can make this messy job easier for your friend or family member by gifting them a handy log tote. With an open-sided design, these simple yet smart cloth carriers hold logs of varying sizes.
No more splinters or snagged sweaters from lugging wood into the house, and your giftee will love being able to fold up and tuck away the tote when they're not using it.
Personalized Clock
A rustic clock personalized with your gift recipient's personal details makes a thoughtful gift. And everyone can use an extra clock in the bedroom, main living space, kitchen, or even the bathroom.
There are so many log cabin clock options, from rustic wood plank clocks to contemporary options for modern cabins.
Wooden Cabin Sign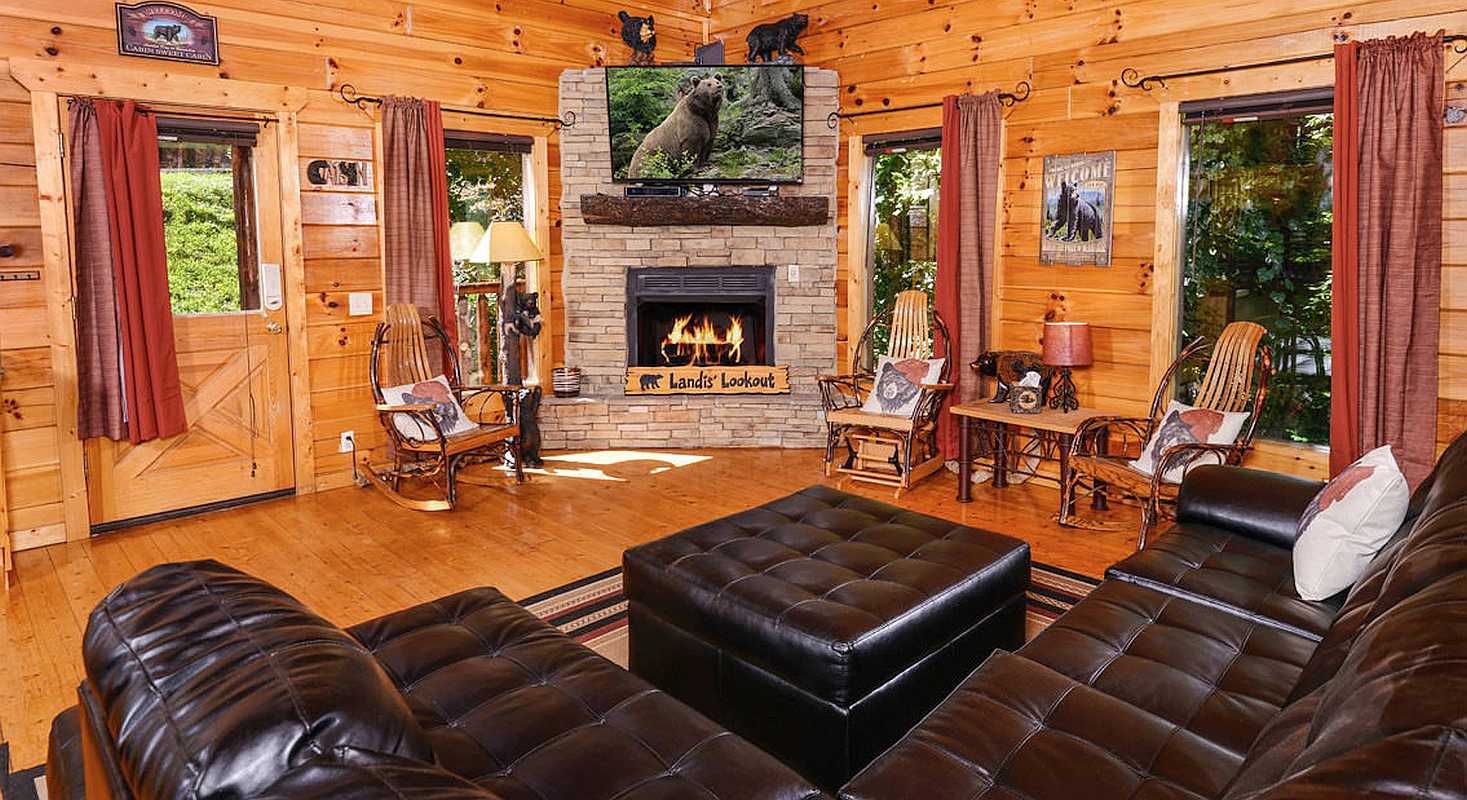 Home is where the heart is. Perfect for couples, families, or the special guy in your life, a customized wooden cabin sign is a thoughtful gift they'll enjoy for years to come.
Whether your gift recipient's cabin is in the woods, the desert, or by the lake, you'll find plenty of options online for customized signs to match their home's aesthetic.
Nature-Inspired Decorative Bowl
Perfect for a dining room table, oversized coffee table, or guest bedroom, this nature-inspired decorative bowl has a contemporary twig base that's a perfect complement to log home décor. It's an elegant holiday gift for someone special.
Luxury Kitchen Towels
For the friend or family member who loves to entertain, a set of luxury kitchen towels will be a welcome gift. Chefs go through towels like athletes go through sneakers. They can always use more!
These super soft kitchen towels by Belle Chante have a classic striped design and come in a variety of earthy colors, from wine to copper.
Hammock
What could be better than lazing away on a sunny afternoon in a comfy hammock? If your gift recipient's property doesn't have trees to string up a traditional hammock, it's no problem—this hammock has a built-in stand.
For a traditional option, you can't do better than this classic double hammock. A built-in feature allows you to adjust the tautness of the hammock, and its quilted surface and pillow make it extra comfortable.
Travel Telescope
Your outdoorsy friend or family member will love the portability of this travel telescope by Celestron. The scope includes two eyepieces: one for viewing celestial objects at night, one for land-based objects during the day. It's like having a telescope and high-powered binoculars in one.
The compact design folds up easily into the included custom backpack. It's the perfect holiday gift for the stargazer in your life!
Breakfast Gift Set
There's nothing like waking up to the smell of pancakes and fresh coffee in the morning. Treat the log cabin dweller in your life to a delightful breakfast gift set.
Go with a traditional gift set that includes pancake and waffle mix, or get fancy with a crepe mix gift set. Each kit comes with a whisk and batter bowl.
Worst-Case Scenario Card Game
What's worse: Being chased by a mountain lion or getting lost at sea? You get to decide in the Worst-Case Scenario Card Game, inspired by the bestselling book of the same name.
It's a great gift for the log cabin owner who likes to be ready for anything. Throw in a copy of the classic Worst-Case Scenario Survival Handbook to make the perfect gift set.
About eLoghomes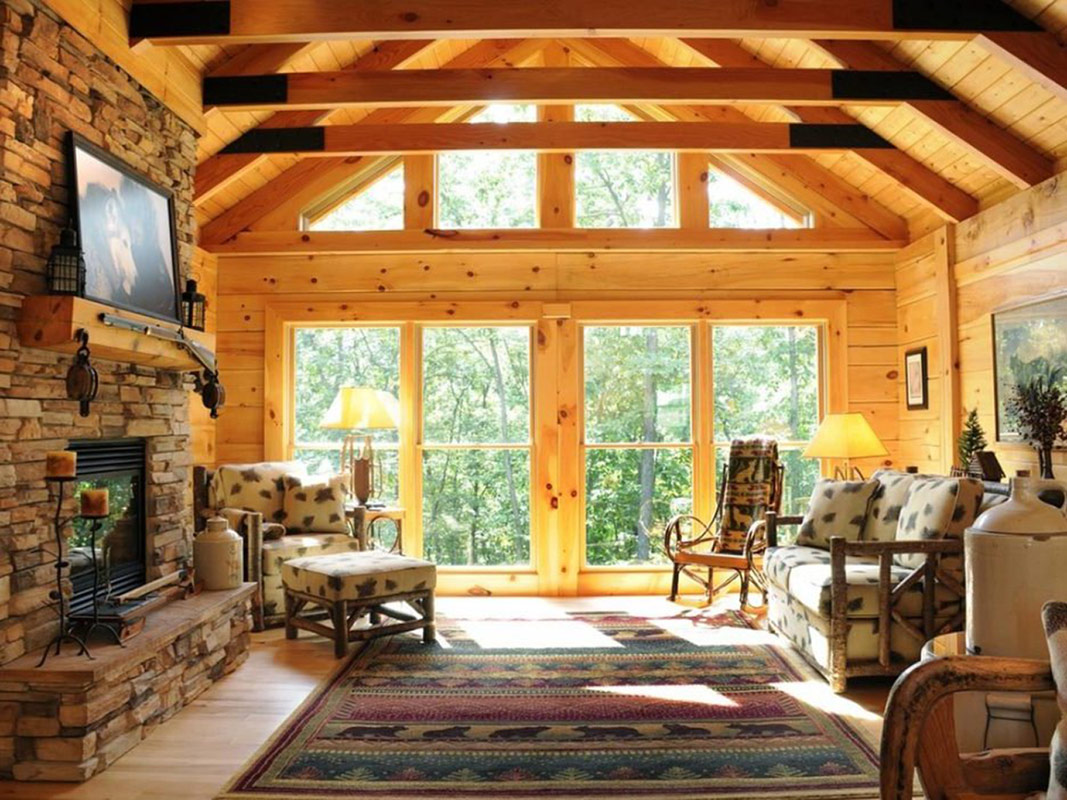 If you're inspired by log cabin life you might be thinking about building a classic log home where you can make memories with your family.
eLoghomes is here to help. We're the nation's premier log home manufacturer and builder. Our log cabin kits help streamline the home-building process so you can get into your new home sooner.
Browse our extensive catalog of more than 200 fully customizable log home models to find the perfect floor plan for your needs, then call us for pricing.