How efficient are log homes?
Especially as the weather turns colder in many parts of the country, this is a question many people ask when they are considering building a log home. Log homes have significant history in America and are known to be durable and energy efficient when properly constructed. Solid logs are naturally energy-reducing. Modern manufacturing methods and new technologies now add to that efficiency. While there is a lot of confusing information out there about the use of a log wall vs. traditional, stick-built construction, there is evidence that log walls can be superior in saving energy costs.
Much of the science of it boils down to slow heat transfer between those solid log walls. For instance, when you regulate the temperature in your log home to a comfortable level during the summer, the heat from the outside will not easily transfer through the log wall to the inside of your home, so your temperature remains cooler. Likewise, when the weather cools down outside, the heat in your home will not easily transfer out. Think of holding a Styrofoam cup filled with a steaming beverage – you don't feel the heat of the liquid as much, because heat doesn't transfer through that material.
From the roof to the foundation, we've made a list of things you should consider to make your log home as efficient as possible.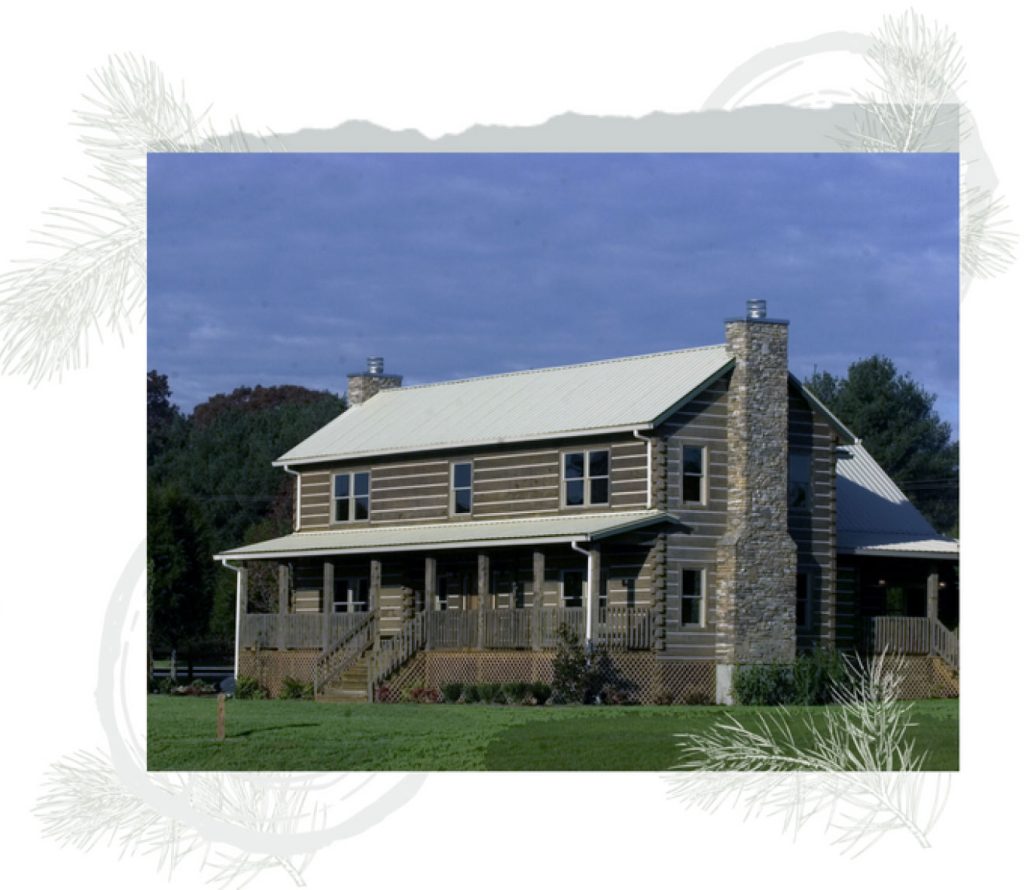 ROOF
As is true with the rest of your home, the surrounding climate should influence your roofing considerations. Think in terms of reflectivity, materials, and solar. Solar panels, of course, are becoming more popular. Regarding reflectivity, the color of your roof is one of the most important factors in maintaining energy efficiency. If your home is in a predominantly warm area of the country, you will want a lighter-colored roof, because it will reflect sun warmth and keep your house cooler. Lighter roofing colors will also help during the warmer months in colder climates but, when covered with snow, there will be no added effect. Roofing material also matters. For example, new technologies available in certain kinds of asphalt roofing offer energy-saving benefits over standard versions. Metal roofing is available in many colors, and may also have coatings that reflect solar heat. A qualified general contractor or roofing company can advise you on the right materials to use.
WALLS
The thickness of your log walls determines the transfer of heat in and out of your home. In general, the thicker the logs, the better, especially for extreme climates. Consider going with eight-inch logs (versus six-inch) because they are more energy efficient. Also, be aware of how your logs are fastened together because certain methods create a weather-tight structure. For instance, the system used by eLoghomes includes a double tongue and groove connection, lag bolts and dowels, plus a double-row foam gasket and caulking. These work together to offer a high level of weather tightness that exceeds any stick-built home. If your home is in a challenging area with strict energy-efficiency codes, you could also consider using SIPs (Structural Insulated Panels) on any conventionally framed exterior walls, as well as the roof. These are manufactured off-site for quality control and offer a tighter fit and are installed more easily on the job site.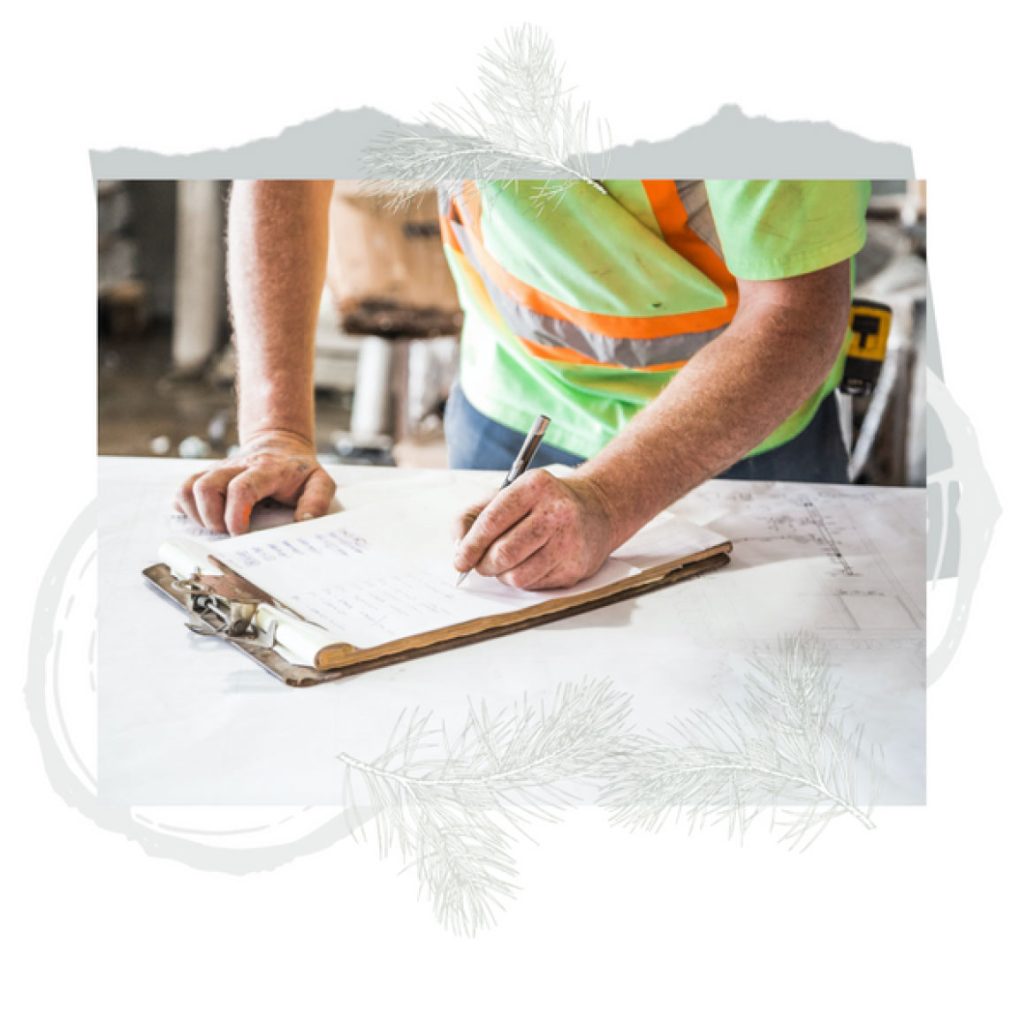 R-VALUE AND RESchecks
Local building codes require certain R-values and RES checks to meet efficiency codes. Here's what to know:
R-value is a way to calculate the energy efficiency of many home products on the market. Generally, the higher the R-value, the more energy efficient a product is. Currently, there is no test procedure for accurately determining the R-value of log walls. However, properly built log homes have been long proven to perform better in terms of energy cost than stick-built homes.
A REScheck is a common building industry assessment used to determine the energy efficiency of a home's building envelope. Before you build your home, research how strict the codes are in your area. Sometimes, when local authorities evaluate a log home, they undervalue the energy efficiency. Your contractor may need to complete a REScheck calculation to determine if your home will meet the residential energy efficiency codes in your specific part of the country. A REScheck calculation that includes all of the energy-efficient products used in the envelope of your home will prove that you meet the residential energy efficiency building code in your market. For more about RESchecks, visit this site:
Residential compliance Using REScheck
HVAC SYSTEM
Some studies indicate that leaky ductwork can cause 40% energy waste in the heating and cooling of your home. Here are the main things to know:
First, make sure your system is Energy Star rated.
Second, ask your HVAC contractor to explain how the system will be properly sealed throughout.
Third, choose a system that is properly sized to your home. A system that is too large will be a waste of your money, while going too small will mean your unit will run longer, work harder, and wear out faster than it should.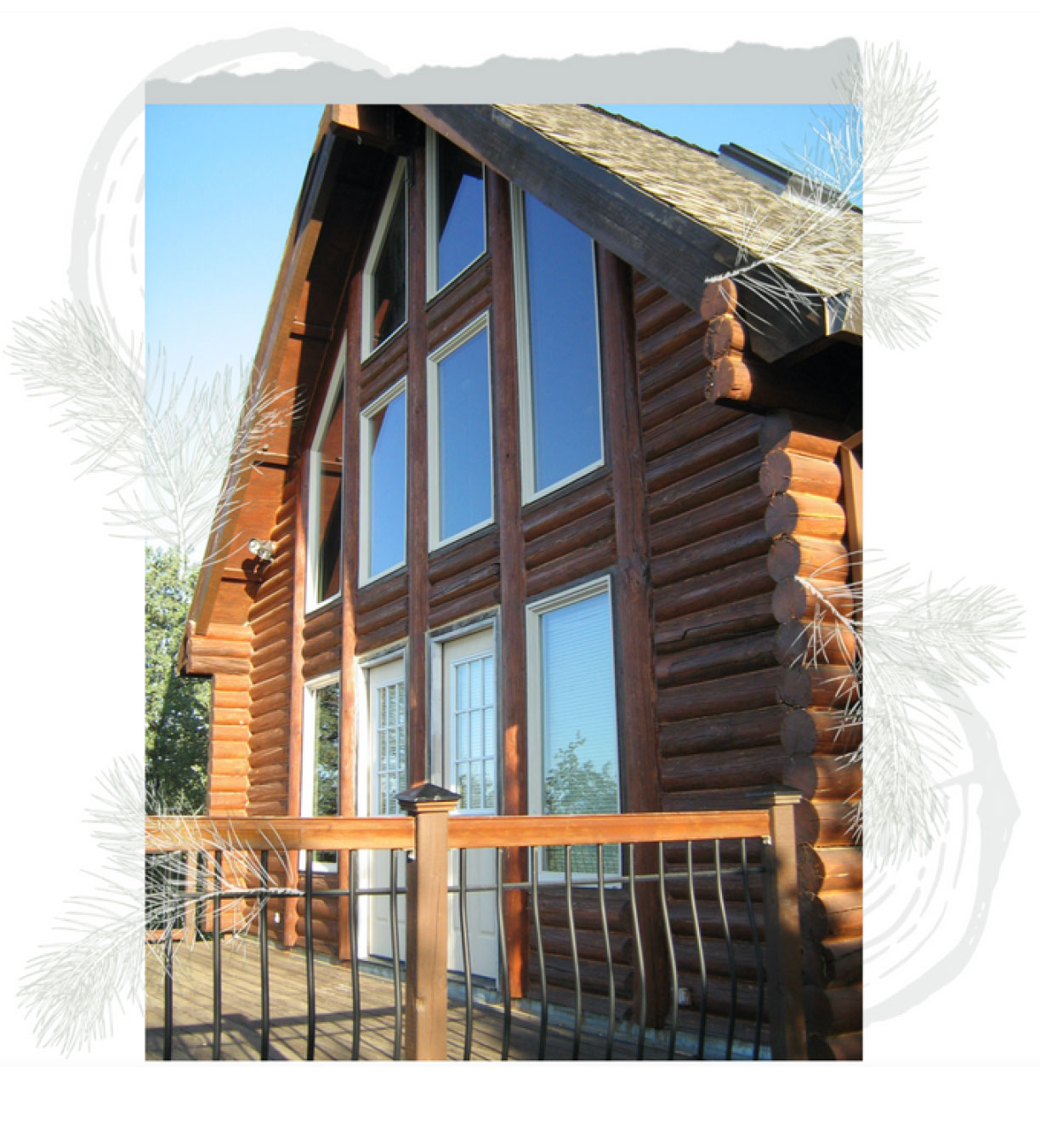 WINDOWS
In the past 10-15 years, window-glazing technologies – which can help resist heat – have advanced. Also consider using double ­or triple-paned glass, because these can achieve better U-factors (the rate of heat loss in window assembly).
Generally, the lower the U-factor, the better the performance. You can find the U-factor information on the label of each unit. Look for Energy Star rated units, such as the Anderson windows and doors that are offered through eLoghomes – because these can lower your household energy bills by as much as 7 to 15 percent.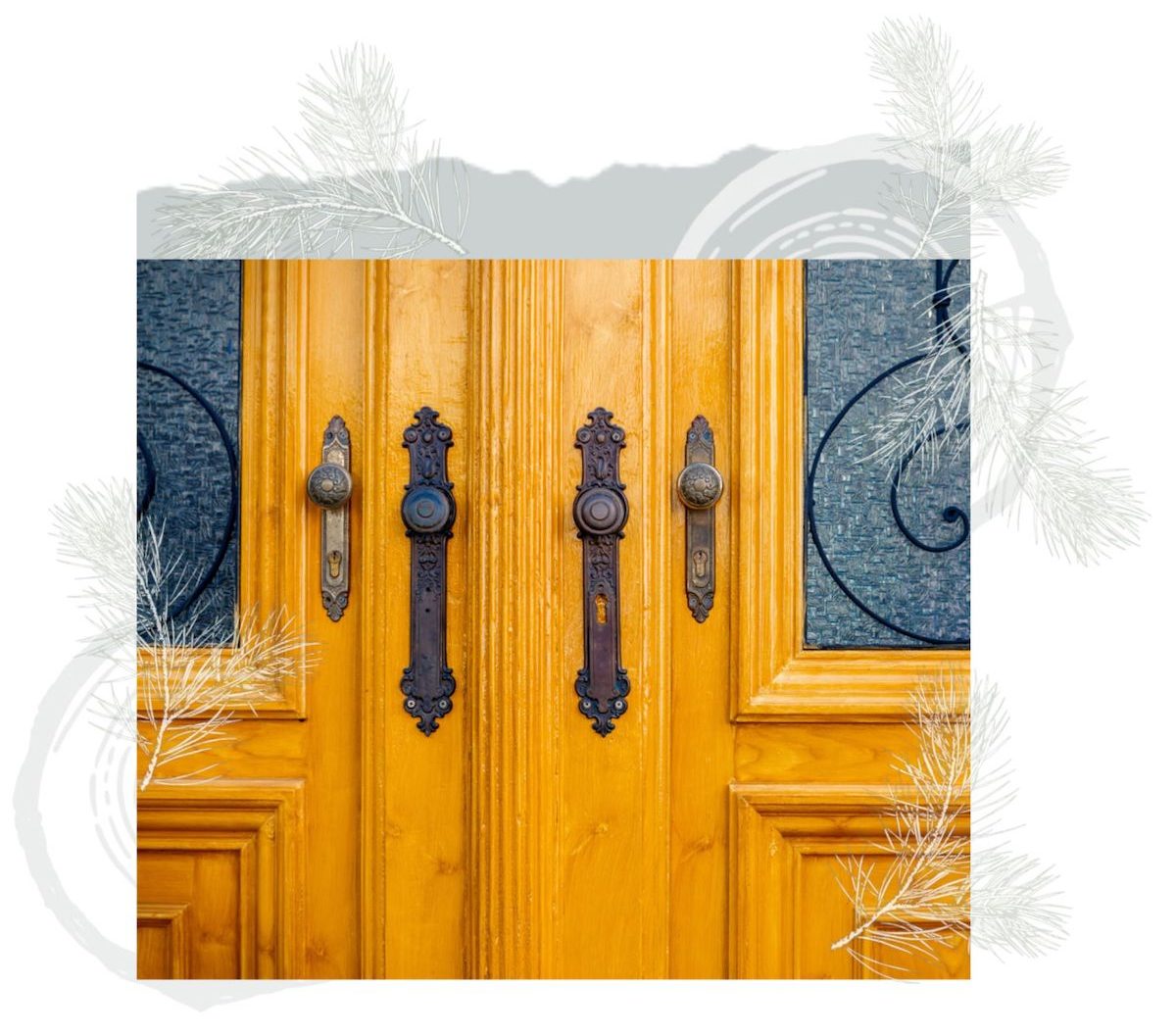 DOORS
Many people choose doors according to the aesthetic style they prefer. A beautiful door can add a lot to the curb appeal of your home, and it's where your family members and friends first greet your home. In addition to style, you also need to consider its energy performance.
One thing to avoid: hollow steel doors. A solid wood door is much more energy efficient and enhances the natural beauty of your log home. Or look for Energy Star certified metal or fiberglass insulated doors. Fiberglass is tough and weather resistant, and with added insulation, it can be hard to beat.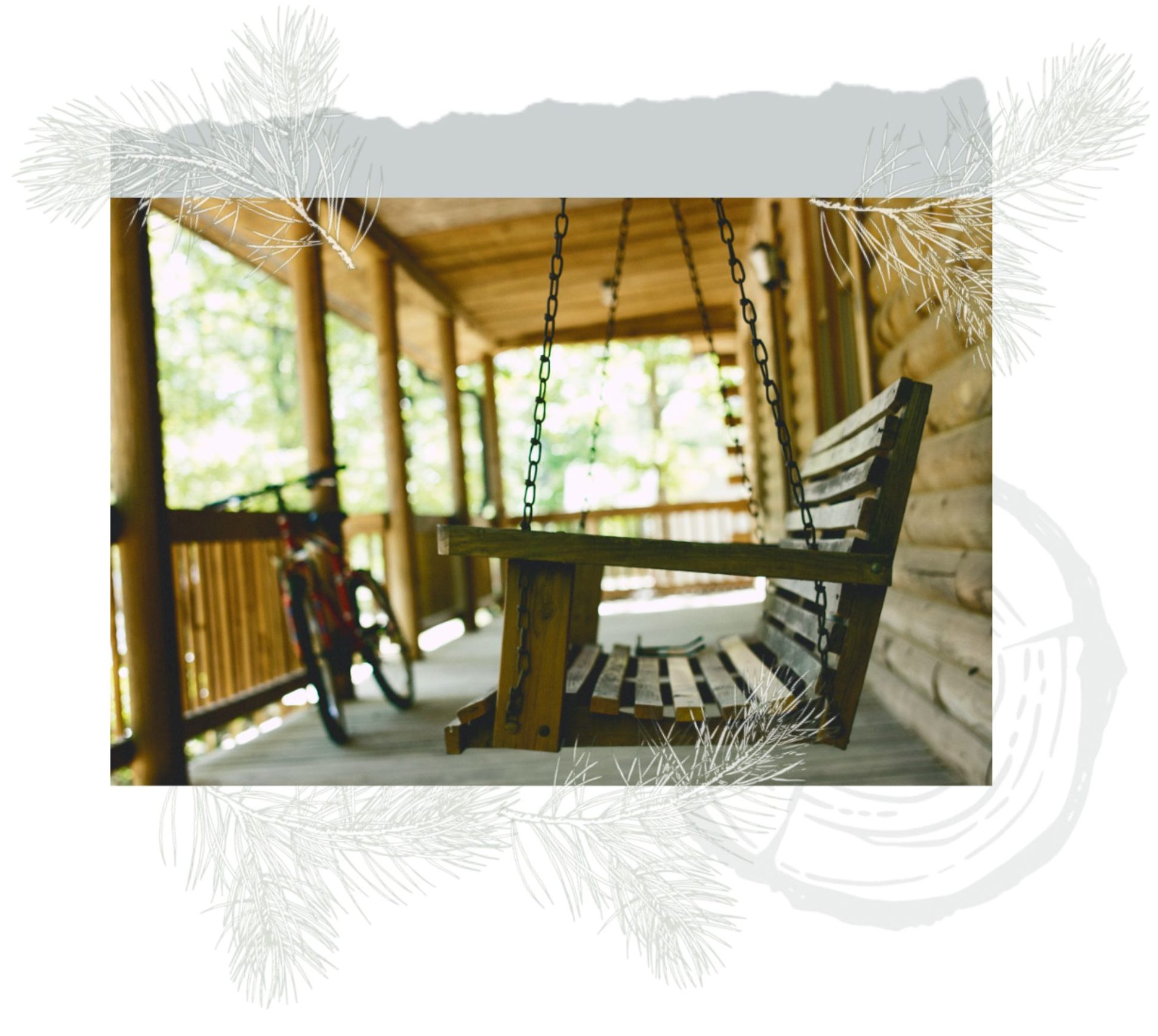 PORCHES AND OVERHANGS
If you add a porch to your home, it not only adds outdoor space to enjoy, but you are effectively cooling your home – especially in warmer climates. In addition, you can protect your home from moisture absorption by adding an overhanging roof and correctly installed gutters and drains.
FOUNDATIONS
Even the foundation of your home can affect its energy efficiency. Newer technology allows you to insulate a concrete foundation, using Insulated Concrete Forms (ICF). These forms offer the following benefits: they require less energy to heat and cool your home, absorb temperature swings, decrease structural leaks, and the material lasts a long time. For more information on energy-efficient foundations, check out these links:
Home Energy Why ICF Homes are Energy Efficient
Improving Efficiency in foundations
From top to bottom, log homes can easily exceed or compete with traditional construction in energy efficiency and durability. Because they are built with natural materials, they are obviously environmentally friendly. If you would like to read more from the industry authorities, check out this report on log home energy efficiency from the National Association of Home Builders (NAHB), of which eLoghomes is a proud member and an active participant in the Building systems council.

Click here for NAHB report on log home energy efficiency