Log homes are beautiful, energy efficient, and durable. They're designed to withstand the elements, from rain and snow to sun and wind.
As with any home, ensuring your new log cabin stands the test of time rests on three main elements: good design, solid construction, and ongoing maintenance.
Whether you choose round logs or square logs, dovetail or saddle notch corners, these tips will help you keep your log home in great shape for years to come.
1: Choose quality wood.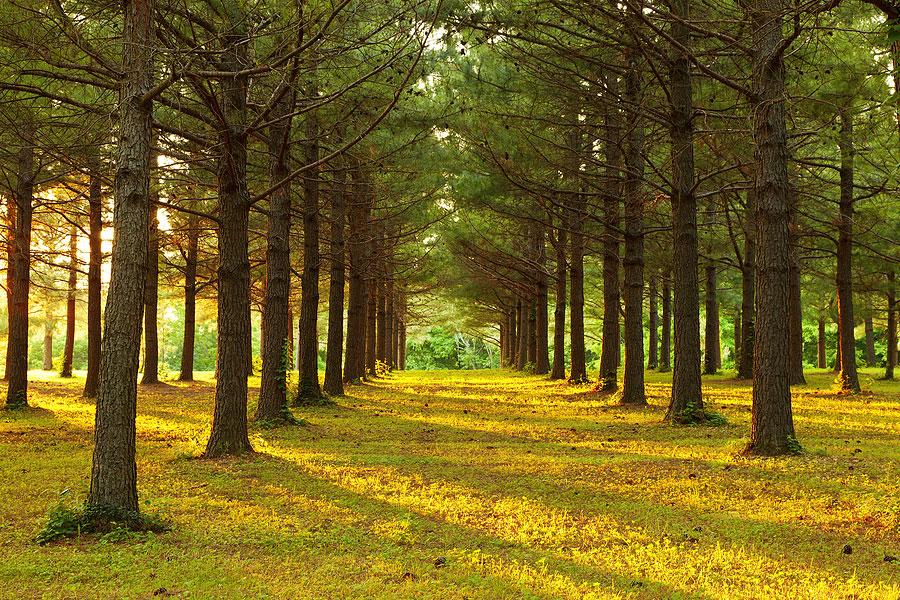 The durability of your log home rests largely on the quality of the logs themselves. One of the most important choices you'll make is which species of wood to use for your home. Eastern white pine is an excellent choice, since it's durable and strong.
This pine species is not only beautiful, but it also has superior load-bearing capacity and tensile strength. It's why eLoghomes uses eastern white pine in our log home kits.
2: Make sure logs are properly milled and dried.
Logs cut by professional mills are typically more precisely cut and notched. When you use precision-cut logs, you're less likely to have problems during construction, or structural issues down the line.
Drying logs removes excess moisture. This helps reduce the chances of log shrinkage, settling, and warping over time. Logs need to be dried to a 15-20% moisture content to ensure their stability over time.
Also make sure your log supplier takes the right steps to protect their logs from mold and mildew. Logs should be properly stacked to keep them off the ground and away from moisture.
You may have logs stored at your site for months before construction begins, so it's vital to protect them from moisture. When storing logs at your site, keep them at least 6 inches off the ground at all times, as well as under a wrap or tarp if not under cover.
3: Protect against pests.
Log cabin pest control is key to ensuring your home's longevity. There are several products on the market that are safe to use and offer good protection against pests like termites, carpenter ants, and wood-boring beetles.
Make sure you have a plan to treat insects—prevention is key. You should treat the logs once they are installed and on an ongoing basis, as needed. Address any signs of infestation immediately.
4: Use wood preservatives/stains.
After your home is constructed, your builder or general contractor should apply a high-quality stain to the exterior of the home. This will help protect the logs against moisture, insects, UV rays, wood rot, mold, and mildew.
Your log home kit supplier may recommend a specific stain for your logs, or they may partner with a company that offers quality products. eLoghomes partners with Perma-Chink, a trusted company that produces high-quality log home stains and sealants.
If you decide to apply a stain or sealant on your own, pay attention to outside temperature and humidity conditions. In general, you should only apply a stain when outdoor temperatures are above 50 degrees Fahrenheit for at least two days in a row. Be sure to follow the manufacturer's directions.
How often you'll need to apply a stain depends on several factors, including the design of your home, how exposed the logs are to the elements, and whether they receive moisture and sun protection from porches, overhangs, eaves, or awnings.
As a general rule, you'll need to stain your log home every 3-7 years.
5: Prevent problems with good design. 
Caulking around windows and using high-quality wood coatings, stains, and preservatives is important. But as the saying goes, an ounce of prevention is worth a pound of cure.
You can ensure the longevity of your log walls from the get-go with smart design. Practical design features can even enhance the distinctiveness of your log home.
Consider a log home design with roof overhangs to keep rain, melting snow, and sunlight away from the exterior walls. In addition to providing extra outdoor living space, porches are a great way to protect your home from the elements.
6: Pay attention to landscaping.
Set back plants and shrubs at least five feet from the exterior walls of your home and avoid planting climbing vines. Plants and shrubs hold on to moisture and increase humidity levels, which can damage log walls and lead to wood rot and insect infestation. Excessive moisture can also lead to the formation of damaging mold and mildew.
Shading your house with trees is a great way to keep your house cooler in the summer. Just make sure your trees aren't so dense that some sunlight and wind can't get through to help keep your log walls dry.
Also make sure your sprinklers don't reach the exterior walls of your home to protect the wood from moisture.
7: Fix problems right away.
Inspect your home often. Check the walls on every side of your home. Pay particular attention to exposed log ends and the walls on the southwest-facing side of your home, which tends to get more sun in the northern hemisphere.
Cracks in log surfaces (called checks) are normal and are not typically a problem. In fact, checking contributes to the rustic log cabin look people love. With one caveat: Very deep checks that reach the center of a log should be filled in with a quality product (Perma-Chink is a trusted brand) to prevent wood deterioration and other issues.
You can test how well your log walls are repelling water by spraying the exterior with a garden hose. If water beads up over most or all of the log surface, your walls still have good protection. If the water doesn't bead up and instead soaks into the wood, you need to reseal the logs as soon as possible.
Keeping your home well sealed is key to avoiding costly moisture-related problems.
8: Choose a good log home kit supplier.
eLoghomes takes weatherproofing seriously. Our 6-point WeatherLink™ system is a proprietary construction method that ensures a weather-tight system.
But it all starts with quality wood. eLoghomes uses only the highest grade eastern white pine logs in our kits. Beautiful, clean-looking, and durable, eastern white pine is also one of the most stable wood species.
We buy logs directly from large, professional mills that offer consistent quality and are committed to sourcing wood sustainably. Our logs are slowly dried over months. This process results in just the right amount of "checking" which gives log homes their rustic look.
Learn more about our logs and take a virtual tour of our log homes. We offer one of the most extensive catalogs in the industry—choose from more than 200 log home models to find your perfect floor plan!