Until electricity revolutionized life at home, the hearth was the central gathering spot for the whole family. It was used not only for heat and cooking, but also as a primary light source.
While most log cabins today have modern heating systems, fireplaces never go out of style. The dancing flames of a crackling fire will always mesmerize and draw us in.
Whether you're building a new log home from the ground up or thinking about a fireplace addition, we've gathered up some cabin fireplace ideas for inspiration. Keep reading for tips on how to create an inviting spot for relaxing, socializing, and warming up on cold nights.
Make a grand impression with stone.
A grand masonry fireplace becomes the focal point of the room. It creates an impressive yet inviting gathering space where people can relax and unwind by the fire.
Depending on the configuration of the space, consider a design that conceals firewood storage on the side of the hearth. This will help give your fireplace façade a clean, unimpeded look.
Add handcrafted accents.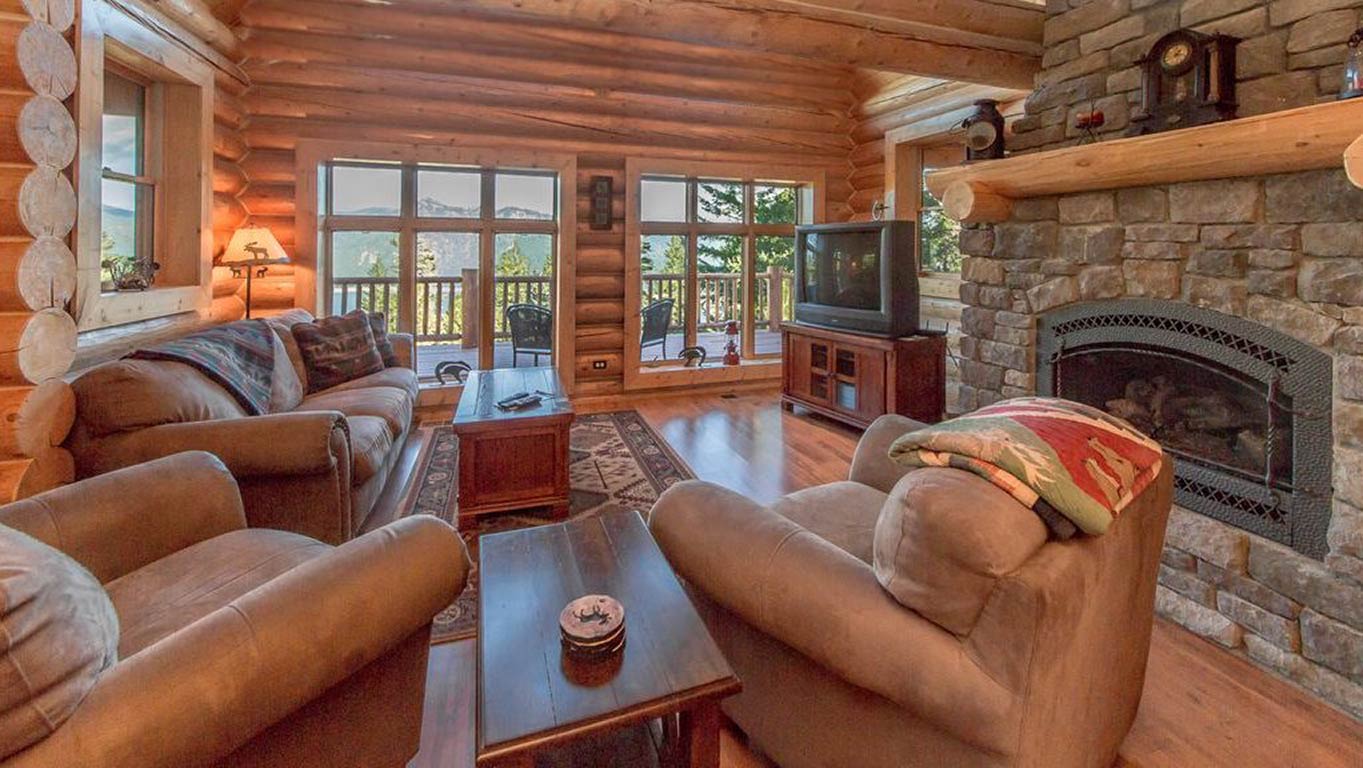 Make your fireplace a unique work of art with handcrafted accents. Add rustic charm to your cabin with a simple half-log mantle or create a more elaborate design by framing a masonry hearth with decorative posts and beams.
Incorporating logs and wood accents into your fireplace design will give your home a customized look.
Warm up the dining area.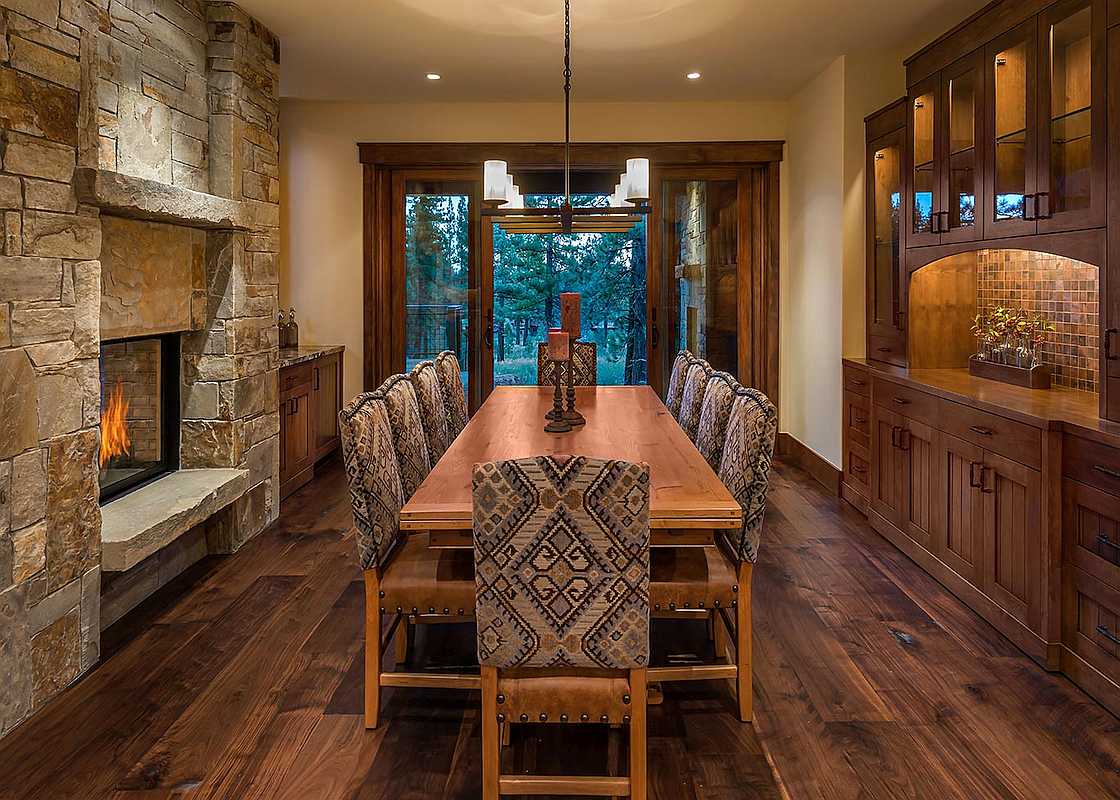 In modern homes, fireplaces are usually found in the great room or main living space. Why not revive the tradition of dining around the hearth with a fireplace in your dining room?
A dining room fireplace creates a much more intimate experience. Your family and guests will love dining by the warm glow of the fire.
Go for small and cozy.
A fireplace doesn't have to be big and imposing to make an impact. A small stone hearth or wood-burning stove tucked into a corner adds warmth and visual interest to the room without taking up a huge footprint. It's the perfect option for a small cabin, bedroom, or even a bathroom.
Opt for a central fireplace.
A central fireplace positioned in the middle of a large room can help divide up the space. It also creates opportunities for impromptu gathering. Try arranging seating around a central unit to create an interesting gathering place for socializing.
Another popular option is to install a double-sided fireplace in a dedicated wall between two rooms. This adds warmth and visual interest to each space.
Choosing the Right Type of Fireplace
At some point you'll need to decide on a heat source for your fireplace.
There's no substitute for the traditional crackling blaze of a wood-burning fire, but it comes with a bit of extra work. You'll need to buy (or cut) and store firewood, and it can take some effort to get a fire going.
If you'd rather flick a switch and have an instant fire, a gas fireplace insert might be a better choice for you. Gas inserts have a clean, sleek design, so they're especially well suited for contemporary log homes.
If energy efficiency is your number one priority, you can't do better than a wood stove. This option also gives you that classic log cabin look.
Let eLoghomes Help You Build Your Dream Fireplace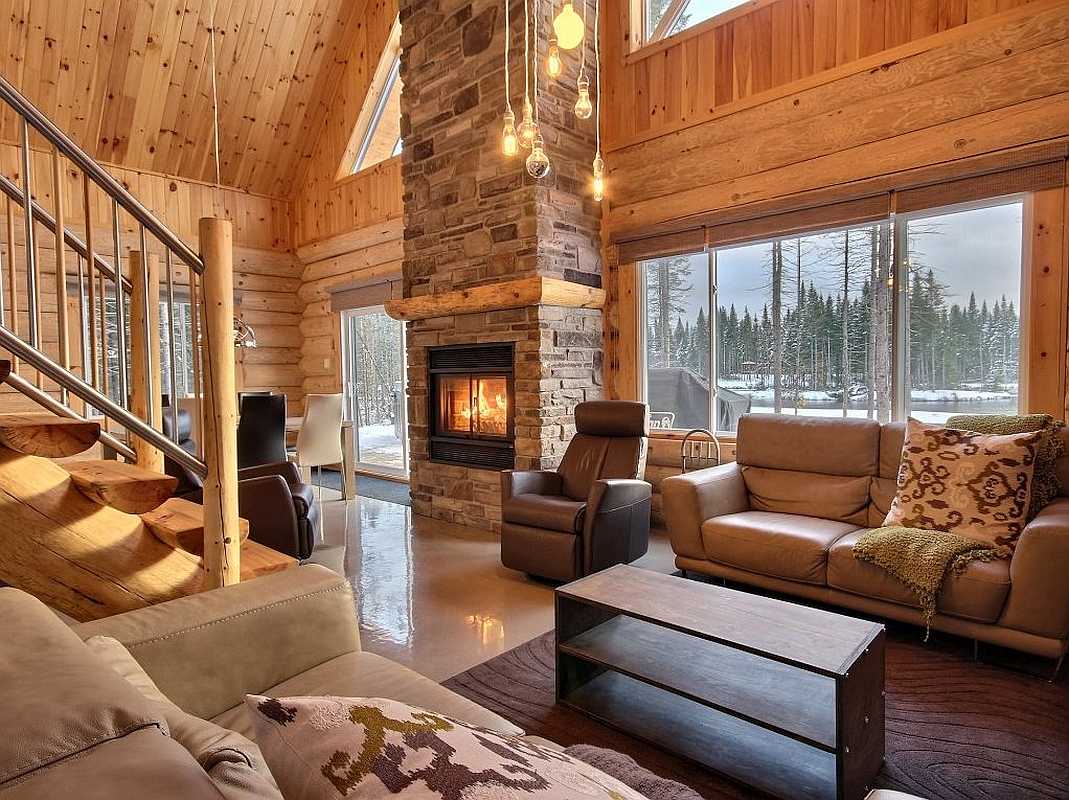 Whether you want a cozy fireplace in the bedroom or a showstopping masonry fireplace in the great room, eLoghomes will help you build out your vision. We offer optional handcrafted log accents with our log home packages, so your builder or general contractor can create a truly unique hearth.
Check out our fireplace gallery for ideas and inspiration, and get in touch to learn more!